Greenhouse gas emissions, global warming, air and water pollution, land degradation, and oceanic acidification have taken a toll on the environment. The major cause of this pollution is the production of plastics and its litters, affecting both terrestrial and marine life. It indeed becomes an emerging area of concern. To combat the growing nuisance, governments worldwide have committed to sustainable development as a policy goal, including listing smart sustainable products as the ideal solution.
This has been supported by an array of new policies ranging from international agreements to national strategies, regional programs, local plans, and environmental laws at many levels of government. Furthermore, social backing for government endeavors is of utmost importance to reap fruitful results. Thanks to the support lent by industries and individuals to make this initiative a huge success!
To glimpse smart sustainable products, we encourage you to read thoroughly to the end. Don't skip a bit to not miss any vital info!
What Are Smart Sustainable Products?
Though we have miles to go to turn the globe to a healthy and green place to live in, the smallest of the measures undertaken by people to save Mother Earth cannot be overlooked. The dull days of eco-friendly consumption are over!
Reincarnated sneakers, drinking straws made from sustainable resources and furniture made from trash! The list of sustainable lifestyle options just got longer.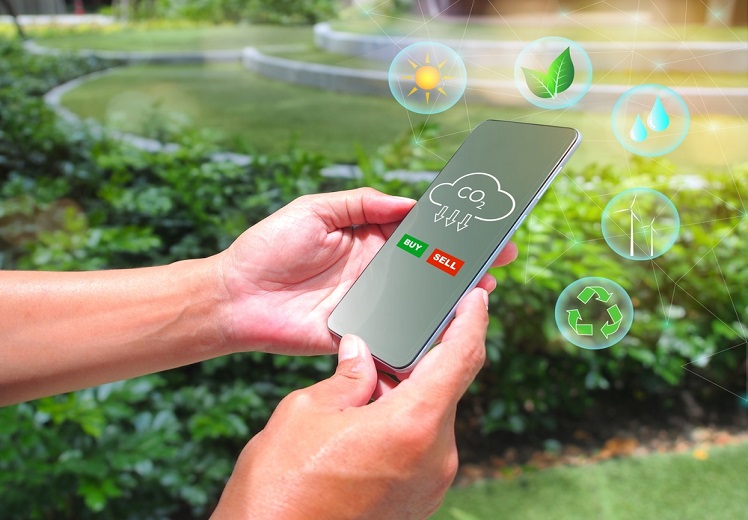 But before taking a further discussion, let us walk through the meaning and principle of sustainable smart products. Why should we use them and what are the importance of their usage?
1. Smart Sustainable Products
Basically, smart sustainable products are all kinds of sophisticated products that are produced by considering social, economic, and environmental aspects. From a social and economic perspective, they must be able to contribute to increasing economic value while ensuring the company holds the value of equality. Meaning that there is no gap between each element in the company, for example, related to gender.
On the other hand, those products ensure that all processes, from production to waste treatment, do not have environmental side effects. They also must protect public health at all costs. When the company can meet the three pillars, they have succeeded in creating sustainable products.
2. What Makes A Product Smart Sustainable?
Products considered smart and sustainable generally highlight the use of modern technology and novel designs. In addition, they are also equipped with intelligence, smart features, sensing, human interaction, and autonomy.
Furthermore, smart, sustainable products are characterized by sustainability purposes, servitization, and environmental focus. In addition, they are made to meet the needs of consumers who want something practical but still consider the principle of sustainability (the three pillars we've mentioned above). Some examples of sustainable and smart products are solar panels and vertical farming.
3. Why Smart Sustainable Products Created?
The key reason why smart sustainable products exist is to reduce the damaging environmental impact. In addition, with sustainability, it is hoped that the waste from using disposable products can be reduced. To be more specific, "smart" innovation allows manufacturers to keep up with the times according to demand. Thus, we have more options to choose sustainable products with features that are no less sophisticated and attractive than non-sustainable ones.
4. How Many People Want Sustainable Products?
With the increasingly literate society with technology and the flow of information that is easily accessible, many people are becoming aware of the urgency of preventing global warming. This is evident from data showing that about 66% of 1000 adults in the US are willing to spend more money to buy products from companies that implement sustainability systems.
Meanwhile, 75% claimed to be aware of the importance of sustainable products. Even cooler, the latest survey in 2021 stated that as many as 85% of people globally are considering switching to sustainable products.
Products Manufactured With Sustainability
Recent research reveals that 75% of people in Asia Pacific tend to choose products that are environmentally responsible. Keeping this in mind, companies of all sizes have reinvigorated the way sustainability is sold and marketed.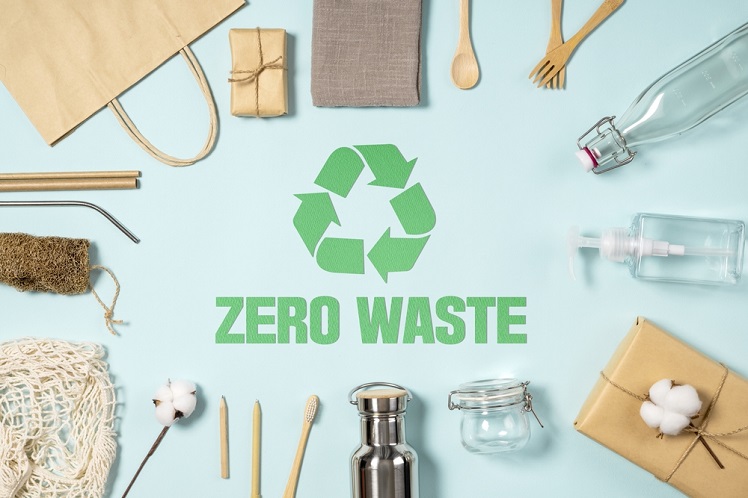 Products that marry sustainability with high standards of style and design are being created. The game changing products manufactured with sustainability in mind include:
1. Green Mobile Phones
On an average, a phone is replaced every 18 months. When a cell phone ends up in a landfill, it sits there sometimes for even hundreds of years emitting toxic substances that leach in the ground or water supply. Research reveals that by 2020, 6 billion smartphones will be in circulation globally.
Companies hence have switched to designing ethical smartphones that enables users to replace individual components if need be, instead of buying a new phone. Moreover, the smartphone manufacturers have introduced a whole line of phones and accessories free of PVC. They are now going for environmentally friendlier paints and biodegradable plastics for its products to keep the environment safe and healthy.
2. Driving To A Sustainable Future
Transportation is the second largest contributor to our carbon footprint. Even leaving your car at home can reduce your greenhouse gas emissions by over 3,000 pounds. If your city or town isn't exactly pedestrian friendly, considering a cleaner vehicle is the best option.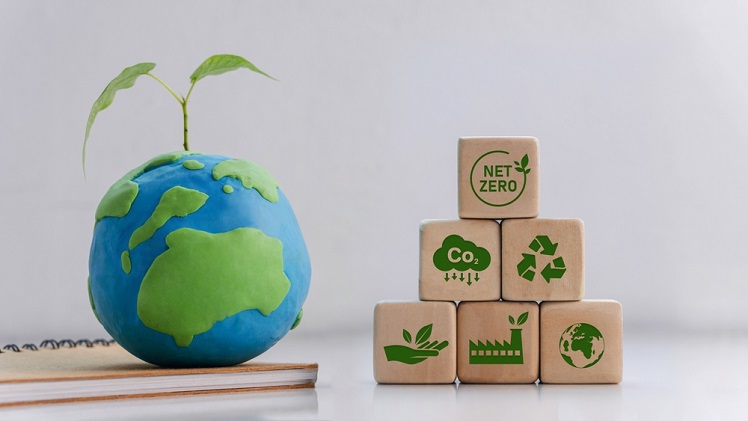 Among the green vehicles with advanced technology that have less harmful impact on the society include:
Electric vehicles powered with a plug-in electric battery motor.
Hybrid Electric Vehicles that leverage an electric motor and typical combustion engine.
Clean Diesel Vehicles or Ultra-low-sulfur diesel (ULSD) with substantially lowered sulfur content.
Natural Gas Vehicles that use Compressed Natural Gas or Liquefied Natural Gas. Energy is produced essentially by combustion of Methane which is the cleanest burning hydrocarbon.
3. Power Saving Lighting
According to the United Nation Environment Program (UNEP), energy consumption for irradiating lamps accounts for 20%, and carbon dioxide gas emissions account for 6% of electricity use worldwide. This number seems small, but it has an effect on climate change.
Therefore, the innovation of power-saving lighting provides a breath of fresh air to reduce the use of lights, especially during daylight. This technology utilizes the Internet of Things (IoT) to manipulate indoor and outdoor lighting. When it detects light, the lamp will automatically turn off, and vice versa. Such an advanced system allows you to save energy and also reduce the expense of paying your electric bills.
People may think that installing these technologies require lots of time, effort and expenditure to go green. However the truth is that there are lots of eco-products that you can start using right now that help you to reduce waste and make this planet a better place to live in.
Eco-products also known as environment friendly products or green products cause minimal harm to people and the environment. Hence Go Green to Keep The Planet Clean!
How Does Sustainability Affect Products?
By using sustainability practices, producers will adjust all aspects of their products to suit the three pillars of sustainability: social, economic, and environmental. It will start with product design. Products that previously only focused on appearance must begin to consider the materials used, provide label instructions on how to dispose of them, and ensure they are reusable or recyclable.
Besides, product labeling is also critical because designers must ensure that the ink or elements used are non-toxic to the environment.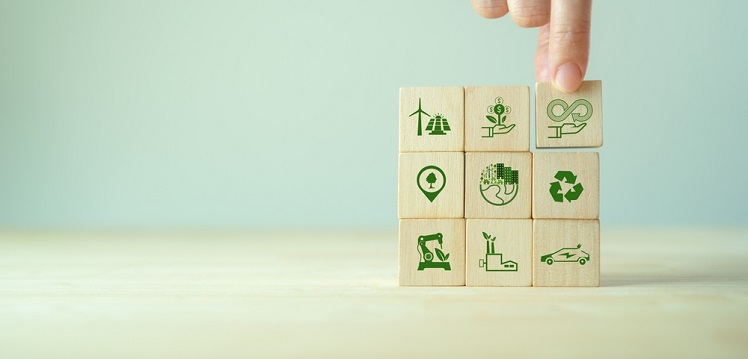 There are two kinds of designs used in the sustainable industry: emotionally durable design and cradle-to-cradle design. The purpose of the two techniques is to ensure that the product will not only end up in a landfill but can be reused. Thus, reducing waste.
Another thing that needs further consideration is the packaging. Instead of plastic, sustainable products must consider environmentally friendly materials, come from sustainable sources, and are easy to recycle. Some popular examples that are often used as an alternative to plastics are paper.
Furthermore, product distribution must go through parties that apply the ISO 14001 standard to ensure that they comply with environmental rules. So yes, there are many positive changes if the company uses the principle of sustainability. Although it looks complicated, this is for the common good.
Why Is It Important To Have Smart Sustainable Products?
There are many benefits when you choose to use smart sustainable products. Such products are common in smart cities that do apply modern things without compromising the impact on the environment.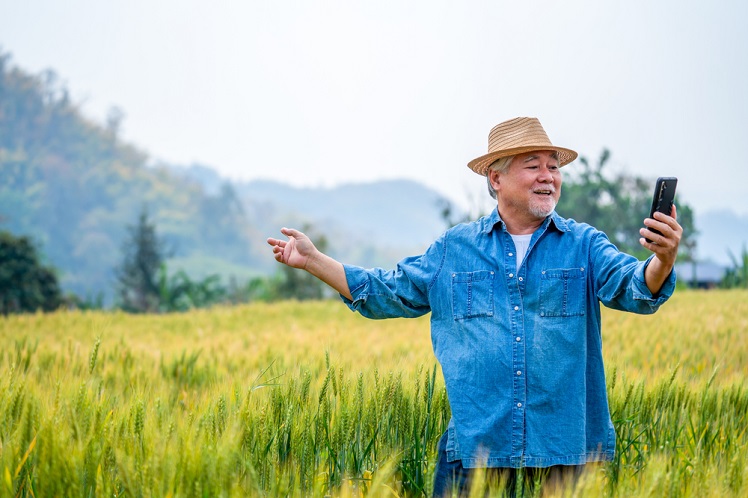 They give you the option to improve your quality of life, like a sense of fulfillment, when you can contribute to reducing the impact of more severe environmental damage. What's more?
By buying smart sustainable products, you help reduce carbon emissions as you lower energy use. For example, when you choose to use power-saving lighting or solar panels.
Help reduce product waste. Most smart, sustainable products are recyclable or reusable to minimize waste volume in landfill.
Save money! Smart products use advanced technology that can help you reduce your monthly bills. The installation is a bit expensive, but it will be worth it as they can last longer!
Maintaining the balance of the ecosystem because these products are generally made from recycled materials. Thus, do not spend the existing natural sources.
Final Thoughts
Smart sustainable products may be the best bet for those who have implemented a sustainable lifestyle but want something sophisticated. Not only do they help to reduce harmful effects on our Earth, but these products are also cost-efficient and last longer. You just need to invest a little more at the beginning and feel the convenience and savings along the way!
---
Latest Post:
---
FAQ (Frequently Asked Questions)
What are aspects of sustainability?
There are three main aspects or pillars of sustainability: social, economic, and environmental. The purpose of the social aspect is to ensure every individual has equal rights without discrimination, such as gender and social status. Companies that have sustainability values must also guarantee that there are no pay gaps or positions of power relations between genders that can cause conflict.
The next pillar is economics. It focuses on manufacturers' efforts to support economic growth and development without compromising environmental impacts. In other words, they must ensure that all elements of production to become products do not have harmful effects on our planet. This idea is also related to the last aspect, the environment.
Is Smart Technology sustainable?
Some smart technology is indeed sustainable. In fact, it can be one of the ideal ways to help reduce the burden on our planet, which is already suffering from environmental disasters. Generally, such technologies will apply a system that can reduce energy waste from heat.
Furthermore, it uses an automatic control system that can detect the surroundings, thus making it able to adjust the temperature according to the circumstances. Another example of this technology is smart-saving water which can regulate water use, so it is not wasteful. This technology will only drain water when you need it. Usually, the system moves through motion sensors, such as hand movements.
Why do people care about sustainability?
If you don't care about sustainability, you better consider your view twice! Sustainability is crucial to prevent more massive environmental damage. It also helps maintain the balance of the ecosystem that has been deteriorating due to human activities, like littering.
Surely we want future generations to be able to witness the beauty of nature and the various types of animals, right? You can contribute to becoming a sustainable lifestyle warrior by taking one small step every day, for example, reducing the use of plastic, using LED lights, installing a water-saving system, and much more.
Are smart homes eco-friendly?
Smart homes are equipped with automatic systems on all their devices. Thus, ensuring eco-friendly options for those who want to start a sustainable lifestyle. Some examples of home appliances that use saving mode are usually lights, water systems, heating, and air conditioning. The working principle, in general, is to use sensors to control the entire work system in the house. For example, using a motion sensor so that the air conditioner in the room only turns on when someone is around. Unfortunately, building one will require extra cash as the modern system is not cheap!