The Living brand is renowned for its thought-provoking eco-friendly practices. This groundbreaking restaurant group has built its legacy by utilizing organic and eco-friendly products. By adopting such products, The Living brand aims to spread the message of creating a future fit for everyone.
Many restaurants use plastic products to serve food. Customers are unaware of the harmful effects of consuming food served in plastic products. However, The Living Brand took cognizance of this issue and started using eco-friendly products.
These products promise zero impact on the environment and are made from renewable resources. The materials used include Sugarcane Bagasse, cassava roots and cornstarch which are petroleum free, biodegradable and compostable.
By adopting such eco-friendly alternatives, Living brand's restaurants like The Asian5, Cafe2go and The Living Concept have transformed into Plastic-Free restaurants. Even customers are slowly getting to know the benefits of using biodegradable items and prefer eco-friendly restaurants. Read on to know more about Living Brand's eco-friendly initiatives and its usefulness.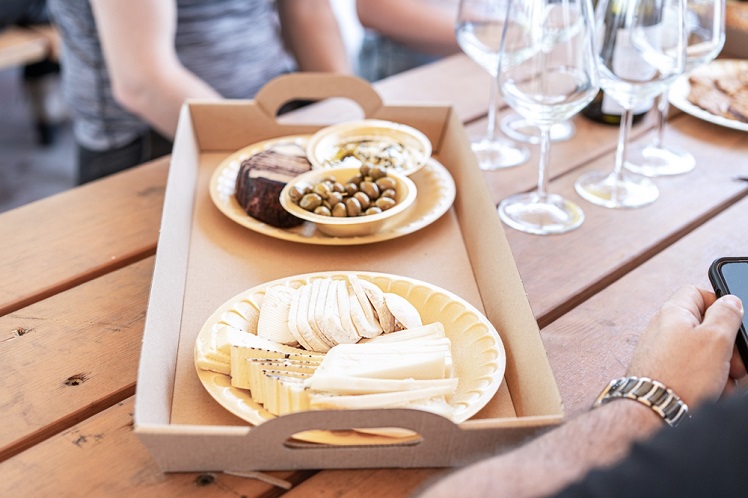 Advantages of Eco-Friendly Products Adopted by The Living Brand
1. Plastic-Free Environment
The Living Brand's restaurants highlight the significance of protecting the environment by using eco-friendly products. Some of these products are PLA straws, Bagasse plates and corn-starch products. Embracing such eco-friendly alternatives ensures that plastic pollution is reduced. It also inspires other restaurants to adopt eco-friendly practices for safeguarding Mother Earth.
2. Well-Being of Customers
Almost 90% of today's restaurants use plastic products to serve food. Plastic reacts with hot food or beverages to release harmful contaminants. When customers consume such food, they are bound to get sick. But Living Brand's adoption of eco-friendly products nullifies the harmful effects of plastic products and protects the customer's health.
In addition to that, customers can take pride in helping Mother Nature in its fight against Plastic Pollution.
Latest Post:
3. A Great Way to promote Business
The Living Brand recognized the growing menace of Plastic pollution and undertook eco-friendly practices in order to tackle this global issue. This led to an increased awareness among customers about the catastrophic effects of Plastic products. This initiative is a wonderful way to promote good practices and increase Business. Many restaurants are doing the same to provide the best services to their customers.
Thus, The Living Brand is quickly becoming a torch bearer for restaurants to undertake eco-friendly initiatives. By visiting The Living Brand's restaurants, you can contribute to mitigating Plastic pollution and safeguarding our environment.
Go Green, Go Ecomaniac!