People usually head out to a restaurant or cafes to celebrate special occasions. Most of these places use toxic plastic dishes and cutlery. However, restaurants are learning about the harmful effects of non-biodegradable products. Hence, they are slowly and steadily adopting the best eco-friendly products to encourage a healthy atmosphere.
Even customers are getting nature conscious. They choose restaurants that embrace eco-friendly products. This will create a chain reaction to make restaurants eco-friendly. The end result will be a viable future fit for mankind. Read on to know more about these trailblazing products.
5 Top-Notch Eco-Friendly Products to Make Your Restaurant Environmentally Friendly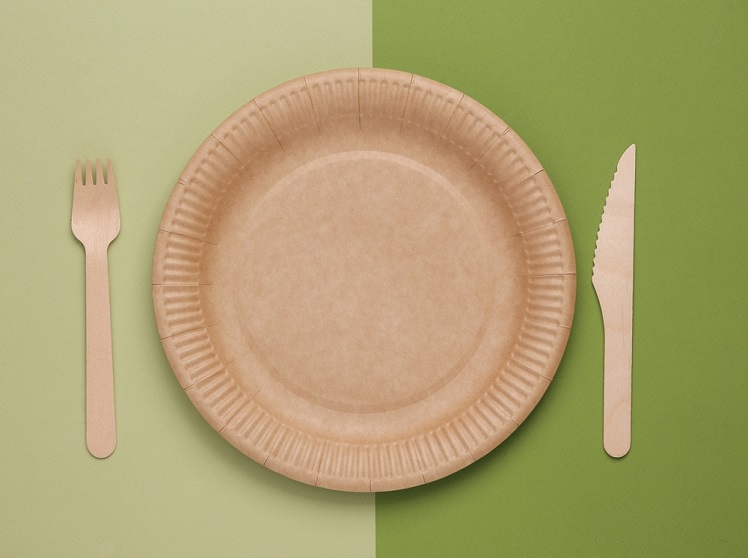 Here are the 5 best eco-friendly products to revolutionize your restaurant:
1. PLA Straw
Customers just enjoyed a hearty meal and ordered some cool drinks. Serve those with the PLA straw and highlight the importance of saving the environment. These straws are affordable and biodegradable. Replace the plastic straws with this eco-friendly alternative and spread the message of saving the planet.
2. Bagasse Domed Lid Cup Lined with PLA
This trendy bagasse product will be useful in serving beverages. When the customer enquires about this eco-friendly product, you can share about the green initiatives taken up by the restaurant. This will change the customer's perspective about plastic products and motivate them to switch to eco-friendly alternatives.
3. Cassava Garbage Bags
Restaurants produce a lot of waste every day. The best eco-friendly product to dispose off unwanted waste is this cassava bag. It is 100% biodegradable and this ensures that you do not affect the environment. Undertake such green ventures and be a torchbearer for clean and green earth.
4. Bagasse Paper Bowls Lined with PLA
Customers usually order a bowl of soup before getting to the main course. Restaurants can use this stylish bagasse product to serve soups or sauces. Customers will enjoy the delicious soup while learning about the benefits of safeguarding Mother Nature from plastic pollution.
Latest Post:
5. Cornstarch Based Button In-Square Box
This cornstarch product can be used to deliver relishing delicacies to customers at home. Stick a note mentioning the advantages of using the best eco-friendly products. This will ensure that customers will enjoy their meal while promoting the message of creating a viable future for mankind.
These are some of the best eco-friendly products which restaurants can adopt and publicize the need to protect the environment. However, there are many more products including eco-friendly cutlery that hotels and cafes can use instead of the harmful plastic ones. Take advantage of these environmentally friendly alternatives and wage a war on plastic pollution.