Diving deeper into plastic production by country, we know a fact that global plastic statistics keep rising. According to data from Statista, the plastic industry growth rate has risen since 1950, reaching a shocking 390.7 million metric tons in 2021.
This phenomenon is not only influenced by the plastic industry market share by country but also by innovations in plastic manufacturing. It also promotes the fast emergence of major plastic types produced by leading plastic manufacturers nowadays, such as polystyrene, HDPE, polypropylene, and more.
However, there are challenges in the global plastic industry. Despite the fact that the economic implications of plastic production are massive, as it shares employment opportunities, we cannot overstate the environmental impact of plastic manufacturing. It, especially, comes as an alarming issue as the global plastic demand and trends steal the spotlight. 
We learn from the OECD that 3.4% of Global Greenhouse Gas (GHG) emission was generated from the plastic production environmental footprint. The bad news is the data was obtained in 2019. So, can you imagine how bad the situation is today?
For that reason, we will cover an overview of plastic production by country to shed light on its relevance and significance in today's world.
We will also discuss further the plastic industry growth rate, challenges in the global plastic industry, plastic production and pollution correlation, bioplastics and sustainable alternatives, as well as the national plastic regulations and policies.
Let's dive in!
Key Takeaways:
Worldwide plastic production has experienced exponential growth since 1950, reaching a staggering 390.7 million metric tons in 2021, driven by factors like market share and manufacturing innovations.
Despite its economic benefits, plastic production poses a significant environmental threat, with a substantial contribution to greenhouse gas emissions and plastic pollution, especially in oceans and landfills.
Countries vary widely in their ability to manage plastic waste effectively, with some struggling to maintain high recycling rates, resulting in adverse environmental consequences.
In response to environmental concerns, many countries are exploring bioplastics and sustainable alternatives, aiming to reduce the environmental footprint of plastic production.
Effective national regulations and policies play a crucial role in mitigating plastic pollution and promoting responsible plastic production, while individual consumer choices also have a significant impact on reducing plastic waste.
The Global Plastic Production Landscape
It is also followed by the evolution of plastic production technologies, allowing leading plastic manufacturers to produce brand-new types of plastic-based products.
As we briefly discuss the global plastic statistics in the intro, we will further reveal the landscape and dynamics of plastic production by country. Since 1950, the global plastic demand and trends have kept revolving, resulting in a surge in plastic production. But have you ever wondered why this non-biodegradable material becomes a top-notch choice among others alike? The answer is its versatility and affordability that turn people rely much on plastics.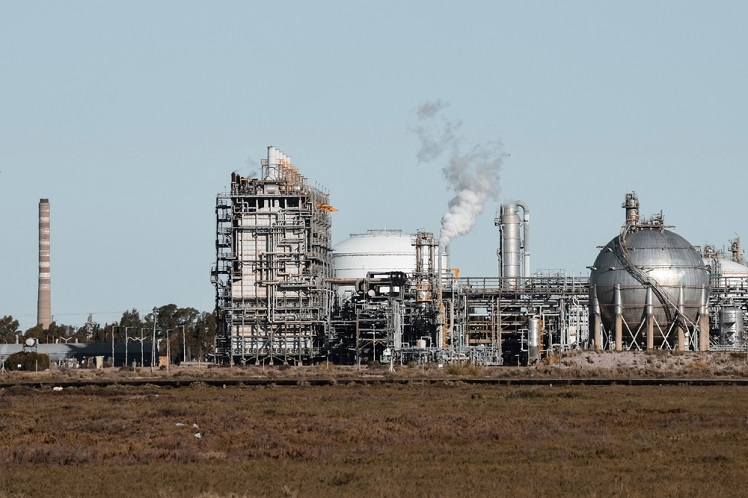 This will, of course, trigger the emergence of innovations in plastic manufacturing, including the emergence of major plastic types produced. One is Polypropylene (PP), which is suitable as a raw material for making food packaging. Not only that, this plastic is also made into medical devices and various types of electronic components because it is resistant to electric current.
Due to high demand, it is not surprising that the economic implications of plastic production are quite promising. According to Statista, the global price of Polypropylene (PP) was at USD 115.83 billion in 2021 and is predicted to experience a sharp increase in 2029, reaching USD 153 billion.
Meanwhile, its sister, high-density polyethylene (HDPE), experienced price fluctuations due to the impact of the pandemic in 2020. However, its global market share is predicted to reach USD 289 billion by 2030. In contrast, it was only around USD 176 billion in 2021. But in general, the market size value for plastics worldwide is forecasted to reach USD 810 billion by 2030.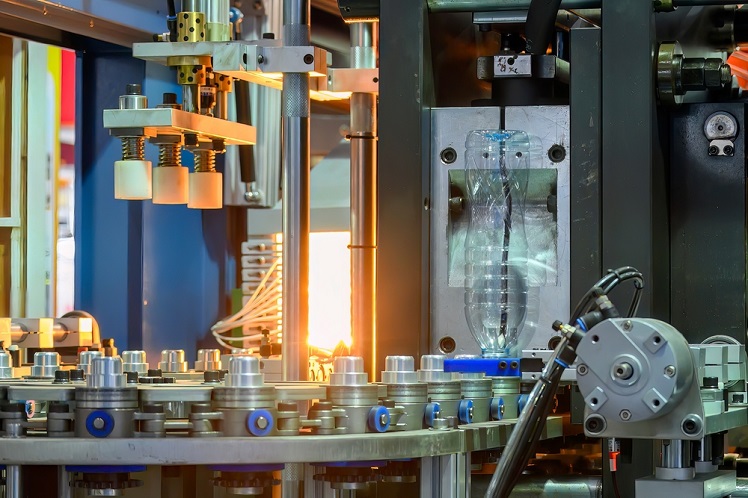 However, this figure is the total of the plastic industry market share by country. The United States contributed around USD 15.4 billion, or 21% of the value in 2019. Then, China was in second place as a plastic market holder with a value of USD 13.8 billion.
Despite this fact, China is the biggest exporter among the top plastic exporting countries, followed by Germany, USA, Italy, and France. Each country certainly contributes to economic growth through its plastic exports to meet the needs of various industries around the world.
Unfortunately, that being said, they also share a plastic production environmental footprint. We will discuss this topic in the following section!
Environmental and Economic Impact of Plastic Production
While the plastic industry has a positive impact on economic growth, including contributing to the employment rate, we must also keep an eye on plastic pollution and production correlation. Using simple logic, the more plastic produced, which, in fact, is a non-biodegradable material, the greater the plastic waste generated due to towering plastic consumption. Unless plastic waste management, such as recycling, is appropriately applied.
Unfortunately, that's not the case. Before exploring plastic recycling rates by country, let's take the United States as an example. Greenpeace revealed that plastic recycling in the U.S. declined 5 to 6% in 2021 compared to the previous year.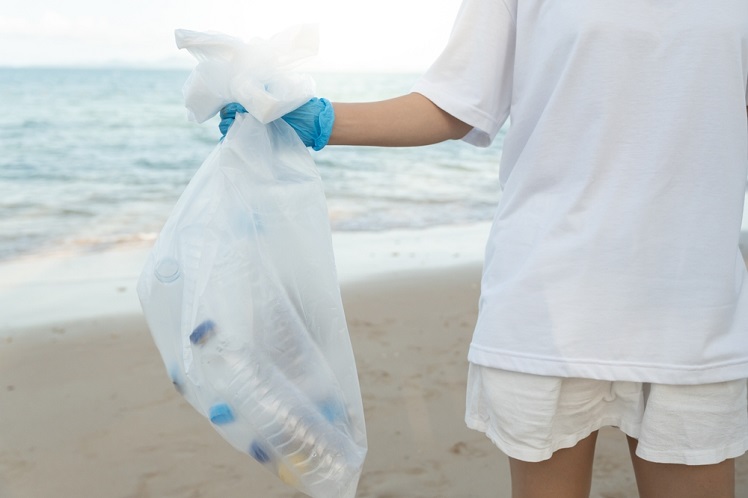 The organization also stated an interesting fact that the U.S. exported plastic waste to China as a plastic waste management business. Unfortunately, those wastes were sent to landfill or, worse, burnt. Of course, this creates new environmental problems, including land, groundwater, and air pollution.
Furthermore, plastic pollution has high economic value. How come? According to the World Wildlife Fund (WWF), plastic waste management, including collecting and cleaning, requires significant costs, reaching more than USD 32 billion. That's huge!
This does not include volunteering activities held by NGOs, government, or other institutions, costing roughly USD 15 billion annually. It does not stop there, as plastic pollution in the oceans harms marine life, decreasing Gross Domestic Product (GDP) by up to USD 7 billion in 2018 alone.
Luckily, we have good news!
Moving on to European countries, data from Euronews mentioned that 38% of 4.8 tonnes of plastic waste produced by E.U. citizens were recycled. Based on the plastic recycling rates by county in the continent, Germany remained on top, recycling 401.2 million tons in 2020.
Meanwhile, France and the U.K. were the second and third largest plastic recyclers, contributing to processing 310.4 and 282.4 million tonnes of plastic waste. In addition, the fourth and fifth places are occupied by Italy (174.9 million tonnes) and Poland (170.2 million tonnes).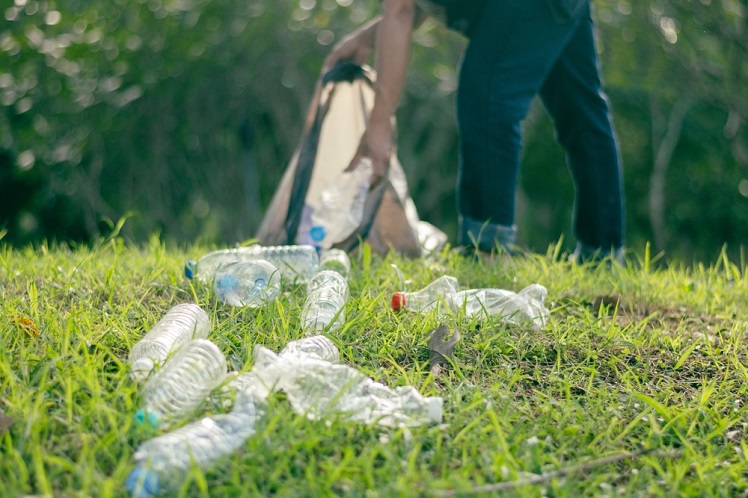 In addition, countries or regions that contribute the most to recycling plastics ranked globally are South Korea, Samoa, Benin, Iceland, and Australia. That's like breathing fresh air from the problem of the environmental impact of plastic manufacturing. Through recycling, at least we can transform plastic waste into something more valuable than sacrificing the environment around us.
Many countries, mostly in the European Union., The U.S. and some Asian countries have also started exploring bioplastics and sustainable alternatives to replace toxic plastics. Japan, for instance, is sprinting to find a solution to this issue.
Japanese researchers, like Takashi's group, pioneer the work on ionic liquids to produce cellulose-based bioplastics without using harsh chemicals. Some others are also experimenting with bacterially-derived cellulose as an approach to reduce plastic consumption. But, again. With these astonishing facts, there's a pressing need to improve plastic waste management and national plastic regulations and policies so this problem does not backfire.
---
You might also like:
---
Top 7 Countries Dominating Plastic Production
You might be thinking, which country produces various types of plastic that you probably have one of at home? Let's walk the section with us!
1. China
So, the leading top plastic exporting country and, at the same time, the largest producer is China; you guessed it right! It's not a surprising fact because China has very rapid sector growth compared to other countries.
Another advantage of China is the country's progress, infrastructure, and the abundance of demographic bonuses with high skills. This country also has an extensive network of regional plastic production hubs with sophisticated plastic production technologies spread across several regions and provinces, such as Jiangsu, Guangdong, and Zhejiang.
According to Statista, China contributes 32% of global plastic raw materials sourcing, followed by North America in 2021. In addition, the country's most-selling plastic types that have high demand are Polyethylene (PE), Polypropylene (PP), and Polystyrene ( PS).
2. United States
Following China, the United States is the second largest producer of plastics and their products. Several companies from the U.S. The top leading plastic manufacturers worldwide are ExxonMobil (polyolefin) and Dow (polyethylene resin).
As stated by The Plastic Waste Makers Index in The Guardian, both are contributors to single-use plastic products. Meanwhile, regional plastic production hubs around the U.S. are mostly located in several states, including Louisiana, Texas, and Ohio.
3. Germany
Germany, as if not wanting to lose, became the third one in the industry. It also became the most prominent plastic producer in the European Union. As we all know, Germany is a country popular for its innovation in automotive, automobile, pharmaceutical, machinery, and electrical equipment.
This country also has several mainstay plastic types, segmented into various kinds, such as end-user industry, packaging, and products. Like in China, polyethylene is the most-produced plastic type in the country, where the key players in the market are BASF and Covestro AG.
4. Saudi Arabia
The next on the list is Saudi Arabia. Yep, you heard it right. The country is extremely famous for its petrochemical industry. Yet, it also shares economic value in the plastic marker share.
Still, from the same data by The Plastic Waste Makers Index, the country has several leading plastic manufacturers, including Saudi Aramco, contributing to 4.3% of single-use plastic production.
Its primary products are polyethylene and polypropylene, and most manufacturing hubs are in Yanbu and Jubail.
5. South Korea
Jumping to East Asia, we have South Korea! You may be familiar with LG, that one electronic producer whose products are spread throughout the world. Apparently, this company also handles LG Chem.
Not only that, Lotte Chemical is also a mainstay company in the K-Pop country for manufacturing plastics for electronics, synthetic resin, and other plastics for engineering. In fact, it contributes 2.1% of the global single-use plastic production.
Unfortunately, we couldn't find the data from LG. In addition, the nation's plastic production facilities are generally located in the cities of Yeosu and Ulsan.
6. India
Another Asian country with the most extensive plastic production is India. As the country with the largest population, it sounds natural that India is one of the countries with the most significant contribution to plastic products globally. Several hubs spread across Tamil Nadu and Uttar Pradesh are locations where the plastic industry operates.
Reliance Industries, for example, is one of the biggest plastic manufacturers in the country, sharing 3.1% of single-use plastic products worldwide. They produce polypropylene and polyethylene terephthalate. Moreover, others like Supreme Industries and Mold-Tek Packaging also contribute to making plastic for the country.
7. Japan
And last but not least is Japan. This country, which has become a topic of conversation because of its sophisticated infrastructure and modern lifestyle, is also a notable player in the plastics industry.
Mitsubishi, in addition to the automotive company, has a subsidiary called Mitsubishi Chemical, which has a share in the plastics sector, producing plastics for electronics and automotive components. In 2021, Japan made vinyl chloride (plastic monomer) approximately 2.76 million metric tonnes, sharing 3% of plastic raw materials sourcing in the world.
The Role of Policy & Regulation
Considering the large plastic production by country from plastic-producing territories, strict policies are needed to prevent massive overflow of plastic waste from each country.
In Germany, despite being one of the 7 largest plastic-producing countries in the world, the country-wise plastic consumption and regulations are the best in Europe. Just so you know, Germany ranked first among 28 European countries regarding plastic recycling. The country managed to recycle 401.2 million tonnes in 2020! That's a prominent amount worth round applause.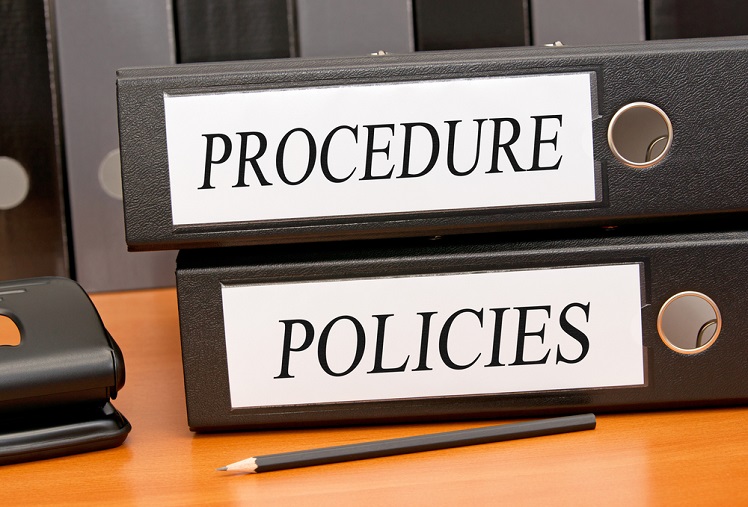 And what's the secret behind that success story? Its well-structured EPR (Extended Producer Responsibility) obliges manufacturers to dispose of and recycle their plastic products responsibly.
The government also urges citizens to contribute to this plastic-waste-reduction movement by providing bottle return machines (Pfandautomat) in nearby supermarkets. And interestingly, they will get coins for every certain number of bottles they collect in the device. On the other hand, the United States faces challenges in terms of recycling. This is proven by the decline in recycling rates in the state (check the statistics above!).
Despite having recycling centers nationwide, each state implements its own policies. For example, Maine's recycling rate reaches 72%, while West Virginia's is only 2%. This example proves that decentralized regulation makes differences that may be considered inconsistent and confusing, so a decrease in the recycling rate, despite the effort, cannot be avoided.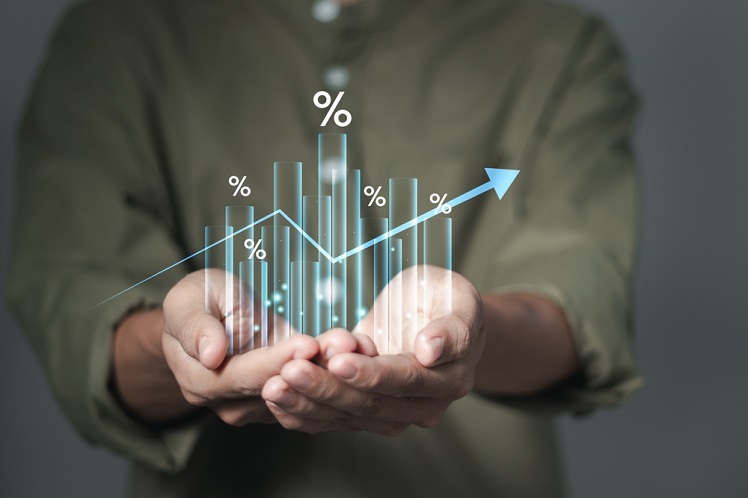 Additionally, the U.S. does not apply country-wise plastic bans and general restrictions on single-use plastic bags.
California tries, but according to the Los Angeles Times, the policy is considered a failure. This is in sharp contrast to countries in Europe and some Asia, such as Japan, which have implemented these regulations, thereby reducing the increase in plastic waste.
Based on these matters, there needs to be improvement regarding regulations in the most prominent plastic-producing countries so that plastic pollution does not get worse. Government, NGOs, and public awareness play a big role in dealing with this problem for the sake of our future generations.
Trends and Predictions
Talking about upcoming trends in plastic production by country, there are several factors that will influence this in the future, according to our experts' observations after surfing the statistics.
One thing that will attract attention is plastic production best practices in sustainability. Seeing the issue of a more massive and easily accessible environment, people will tend to choose biodegradable products to protect the earth.
Currently, global bioplastics demand has reached 51% or over 1.1 million tonnes, including PLA, PHA, starch blends, and other materials. This number is expected to grow to 3.5 million tonnes in 2027.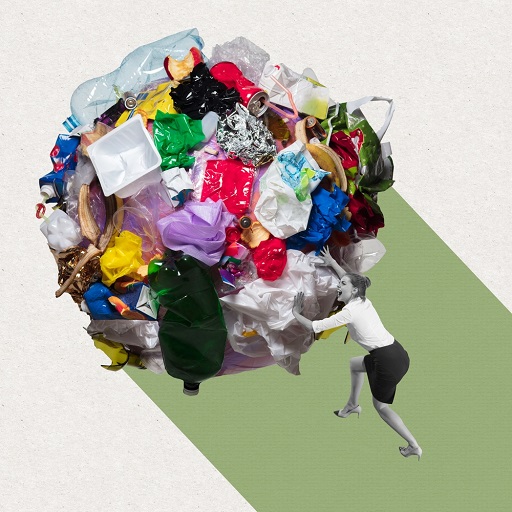 Therefore, industries that can provide environmentally friendly product options will experience growth in the near future. Also, those who can opt for biodegradable materials and advanced recycling technologies will also likely rise in the rankings.
Not only will they get more profits because they can meet consumer demand, but they also contribute to reducing the carbon footprint of plastic manufacturing. For example, developed countries like Japan, Germany, and South Korea may steal the rank.
They have even implemented a policy of reducing waste through recycling and massive research related to bioplastics. Meanwhile, countries like India and China may need to immediately move to implement policies related to plastic production that are strict yet effective.
---
Latest Posts:
---
Conclusion
To sum up, the global impact of plastic production by country is far-reaching. It affects our economy, consumption behavior, and especially our environment. As we witness the ever-growing demand for plastic goods, we must also realize that it is crucial to advocate responsible plastic production and consumption.
For the industry, opting for biodegradable materials and plastic waste-reducing technologies are highly advised to embrace sustainability within manufacturing. As for consumers, we can contribute by switching from plastic-based products to non-biodegradable materials.
We also hold the power to promote recycling efforts by subscribing to recycling facilities nearby and staying informed about the consequences of plastics. By doing so, we will make the earth a healthier place to live for generations to come.