Usually, when it comes to a family gathering, you should be focused on the precious moments happening around the food table, not if your dishes are safe. Today, this is the growing concern for some families around. With more news to come out each day about the dangers of toxins in dishware, many are detoxifying their kitchen and incorporating non-toxic tableware for the household.
As the awareness of using non-chemical and non-toxic tableware increases, you may want to protect your family's health. Therefore, some information below will broaden your knowledge about harmful and safe tableware before serving food for your family. Let's get started!
Chemical and Toxic Tableware
Do you know that some tableware in our surroundings may contain chemicals or toxins that may harm your body? Let us give you some informative points to understand better about chemical and toxin tableware. From the type of chemicals that may be present in the tableware to how to check if your food utensils are safe or not, we will reveal them all one by one.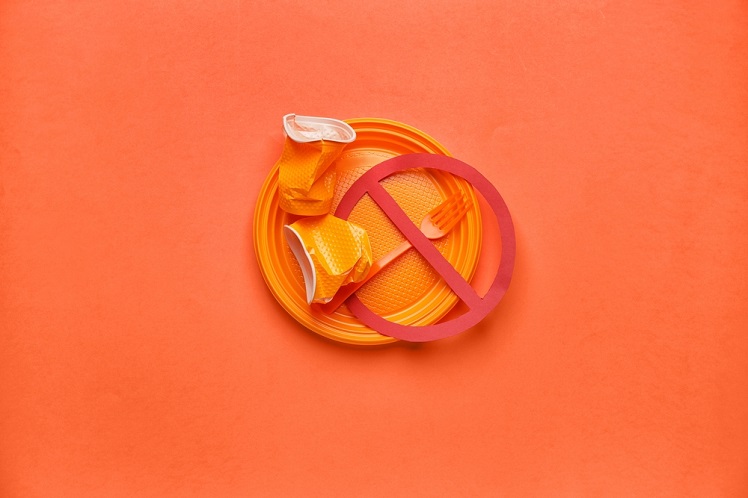 1. The Common Chemical and Toxins Found in Tableware
Many of you may have heard about or talked about "BPA" or "Lead" in dishware or food packaging. Lately, there has been a conversation about their effect on human health. Many are debating as to whether they are safe to use or should be avoided at all costs.
On the other hand, some customers aren't even aware of these elements or what they're capable of. We believe in taking a stand against the production of dishware made with these harmful chemicals. We have mentioned the list of what makes them dangerous below:
Lead is basically a natural element that is metal-based. You can easily find the small traces of it in soil or air while larger traces can be found in fossil fuels. Lead usually possesses as a health concern to adults, children and pregnant women. In addition to that, it can also cause behavioral issues, anemia and decreased kidney functions.
It is a plasticizer which is used to soften plastic products. Its use varies from children's toys to plastic food containers to cosmetics. Though its safety is still widely debated, this chemical was banned by the European Union in 2005, due to its link to developmental problems in infants.
Cadmium is a kind of natural metal found in the earth's crust. Usually, it can be found in batteries and used for pigmentation in the paint. Researchers have concluded that it is carcinogenic to humans and can cause cadmium poisoning and cancer which can be very dangerous.
Though there is much research linking the disastrous effects of lead, BPA, Phthalates and Cadmium, some still argue that these toxins can be safe in small traces.
2. Why and How Chemical and Toxic Tableware Can Be Dangerous
Since the beginning of food containers, heavy metals and toxic materials have been used to adorn designs onto food containers. However, scientists have been finding the leading caused links with the toxic poisonings and serious ailments back in the day. Yet, despite substantial amounts of research, some mass corporations unfortunately still choose to include small traces of dangerous toxins in an effort to be efficient and "cost-effective". But there is a cost – it's your family's health.
According to the recent FDA report, small traces of lead and toxins are allowed to be regulated in current food containers. There are many different problems that can be caused due to the use of these non-biodegradable food containers.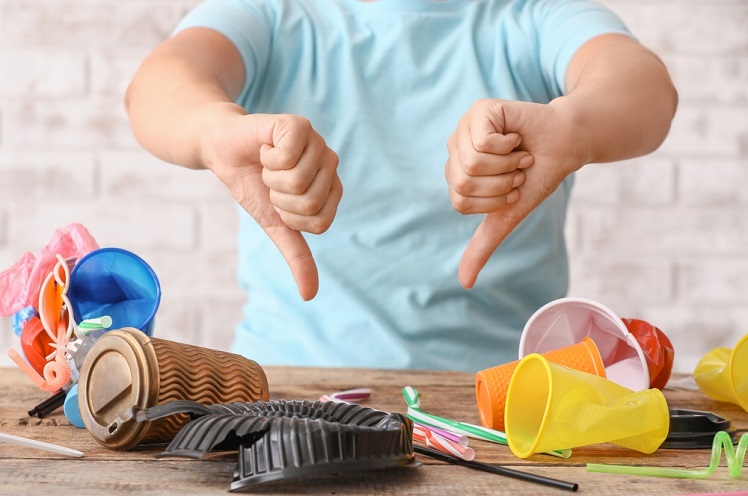 In response to this, a few preventive measures have been taken by various state governments and manufacturers. Many of these actions include the strict use of non-toxic tableware and others state that biodegradable and disposable tableware should be used for safety as well as for taking care of the environment.
And, how can these chemicals from tableware harm your health? In fact, chemicals on disposable paper plates and cups, plastic utensils, and other serving ware, or utilized in their manufacture, have been linked to everything from cancer to liver damage. Additionally, especially when cooked, these products' toxins can leak into your food.
Moreover, the EPA has established that Volatile Organic Compounds (VOCs), which are present on paper plates, may be a factor in both short- and long-term health issues, including headaches, loss of coordination, harm to your liver, kidneys, and central nervous system.
3. How To Know If Tableware Has Lead
Tableware's lead content cannot be determined with absolute certainty by looking at it. However, lead is more likely to be present in specific conditions. As a smart consumer, here are some tips you can do to check if your dinnerware is safe from lead:
Do a laboratorium testing is the only method to know for sure if your tableware contains lead. You can find out if the dishes contain leachable lead using home lead test kits. High levels of lead are best detected using these tests.
After the object has been washed, look for corroded glaze or a gritty or chalky gray residue on the glaze. The usage of tableware in this state may pose a major lead threat.
Watch out for decorations that are on top of the glaze rather than below it. The decoration is most likely on top of the glaze if it is rough or elevated, feels like it when you run your finger over the surface, or is visible as brush strokes above the glazed surface. There may be an even higher lead hazard if the decoration has started to fade.
The Best Material Tableware That Good for Health
All too frequently, it has been discovered that modern and vintage crockery contains heavy metals like lead, arsenic, mercury, cadmium, and other substances. Therefore, we must move to healthier options and select eating ware made of materials if we want to avoid any health problems. Some of you may be familiar with stainless tableware.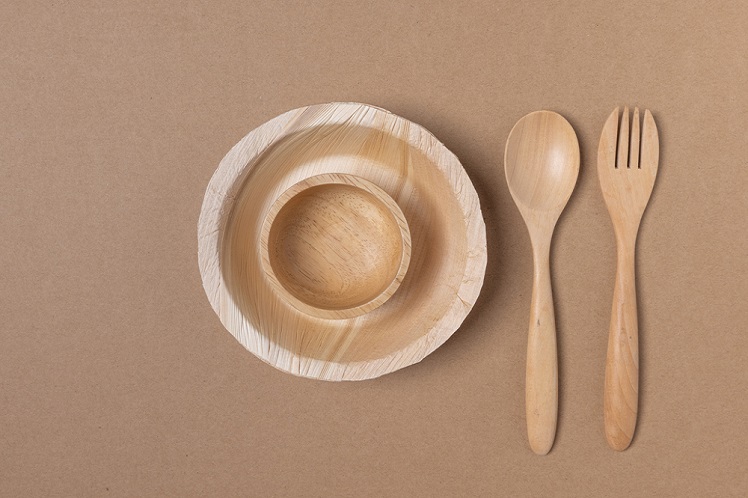 However, there are other alternative materials which are also safe for dinnerware. Here are some of the best materials you can use which are safe from chemicals and toxins in your tableware.
Stainless. For non-toxic dinnerware, premium 304 grade stainless steel is a reliable and secure option. The trace amounts of metals leached from stainless steel are not harmful unless you are allergic to or sensitive to nickel or chromium.
Silicone. A non-toxic polymer mostly made of sand and a member of the rubber family, is strong enough to survive even the most active toddler handling. Even better, silicone materials may be microwaved and cleaned in the dishwasher without emitting gasses or releasing dangerous chemicals.
Wood. This is a durable, eco-friendly alternative that resists damage from boisterous children.
The Best Non-chemical and Non-toxic Tableware Products for Everyday Use
Dinnerware options include common plates that you have for a large table for place settings or a snack while sitting on the couch, as well as salad plates and soup bowls with a nicer edge. To ensure your dinnerware safety for your family's health, consider choosing FDA or third party certified (SGS) tableware.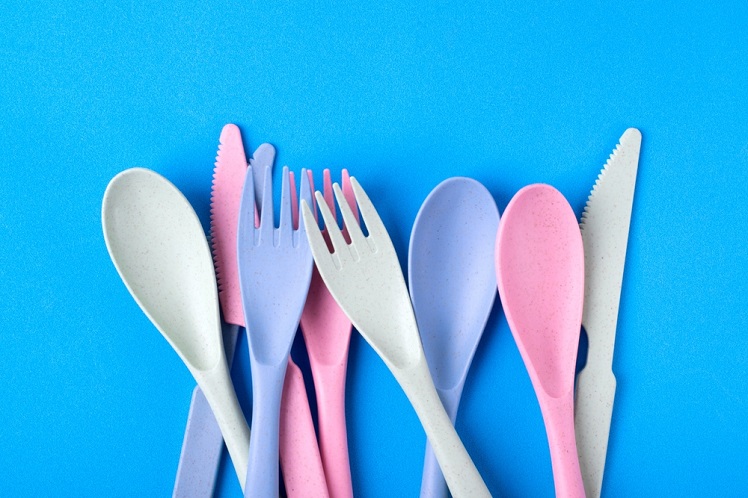 In case you are looking for the best non-chemical and non-toxic tableware products which are also FDA or SGS certified, we have compiled some best brands for your inspiration.
Final Thought
Tableware is a vital thing in the household. Wearing chemicals and toxic tableware to serve food on the table may cause a negative impact on a family's health. Therefore, you should be a smart buyer before purchasing new tableware you'll use for years.
Understanding the dangerous and safe materials and products can be a good way to raise awareness for the sake of the whole family.
---
Latest Posts:
---
FAQ (Frequently Asked Questions)
Do porcelain dishes contain lead?
Yes, they do. Lead is frequently included in glazes used on porcelain, which makes them possible sources of lead exposure. They generate appealing glazes and are dependable, manageable, and lasting for most uses. If you are looking for safer materials for your tableware, you can read in the article above.
Are old dishes safe to eat off of?
No, they aren't. Unless they exhibit symptoms of degradation, such as cracking or pitting of the glaze, we do not advise not using old pottery. This might indicate that the glazing is eroding, which might lead into food.
Are bamboo plates safe?
Yes, they are! Natural resource bamboo has many wonderful properties. Bamboo is the ideal material for plates because it is strong, renewable, and non-toxic to both humans and animals. In addition to being superior to plastic, they are also safer for children, the vulnerable one.
Is it good to eat on ceramic plates?
Because ceramic is deemed wholesome and acceptable for use in food preparation, it has been utilized for hundreds of years. It has been discovered that ceramic-making materials are thought to be non-toxic. As long as it doesn't contain cadmium or lead that can leach into food, most ceramic cookware is safe to use.
What pans are safe to use?
Non-toxic ceramic, cast iron, stainless steel, and enamel-coated cast iron are the safest materials for pans. These nonstick, non-toxic materials are fully safe for our health in addition to being hygienic and environmentally beneficial. Suppose you want to know more about safe materials for tableware, you can read in the article above.
Can you get lead poisoning from old dishes?
Yes, you can. Lead in tableware can occasionally pose a major health risk. Some old dishes include levels of lead that can seriously harm someone. Even dishes with little lead content might increase a person's exposure to lead over time.